Bintang Search Current Rankings!
Vote for your favourite star now!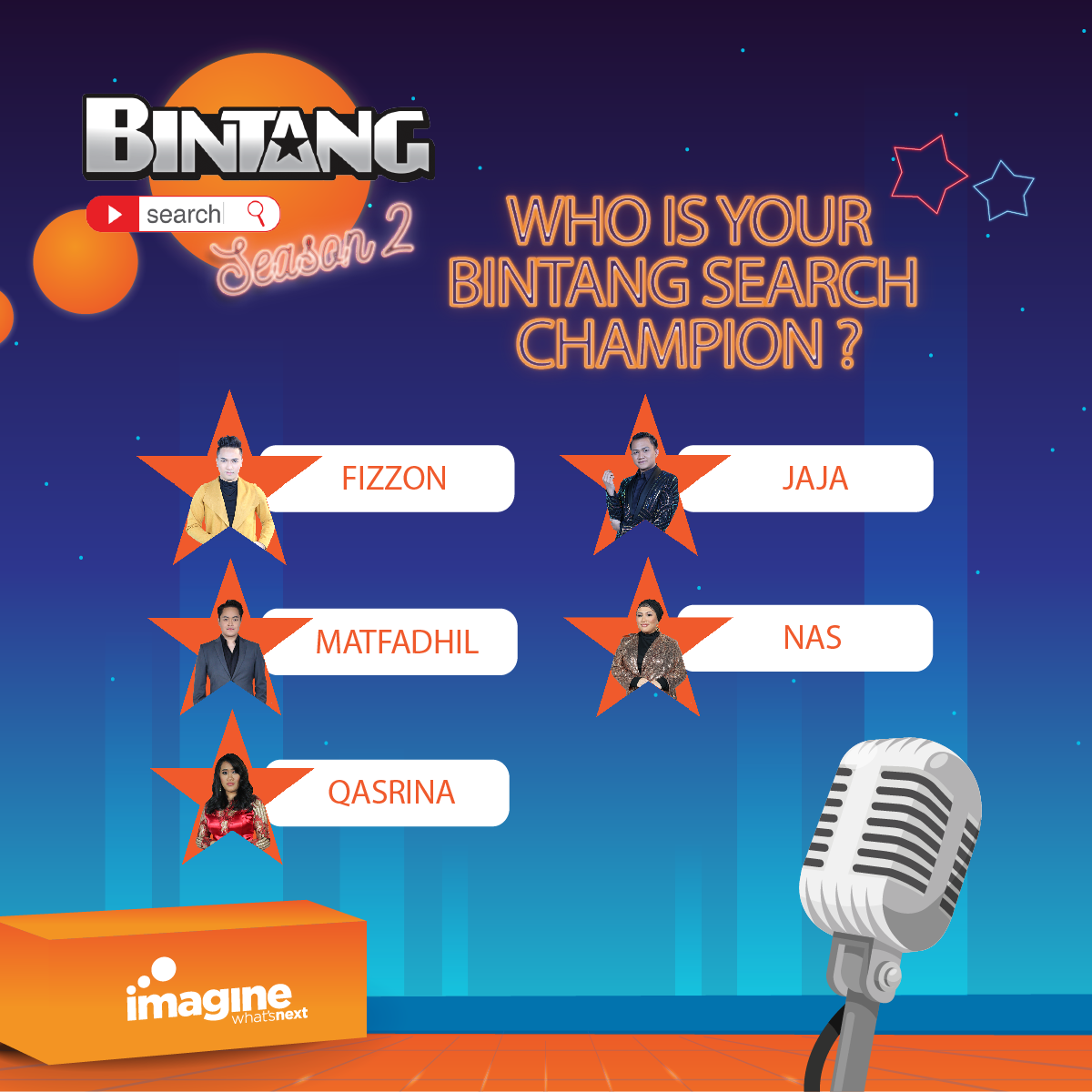 Voting days: Every Sunday 11:00 PM - Wednesday 11:59 PM
Frequently Asked Questions
How do I vote?
You may vote by typing 'Bintang[space]Name' and send to 39998.
How many votes can I send?
You may send only one vote per week per phone number.
When is the voting period?
The voting period starts on Sunday 11:00 PM and will close on Wednesday at 11.59pm.
Can I vote weekly?
Yes! You may vote weekly from 11:00 PM on Sundays until Wednesdays at 11.59pm.
Will I incur charges when I vote?
Imagine prepaid and postpaid mobile customers vote for free! Votes from other carriers will incur charges set by their respective mobile service providers.
How will I know if my vote is successful?
You will receive a confirmation SMS indicating a successful vote.
Why is the leader board zero?
The counter is reset on Wednesdays at midnight. Successful contestants will be announced during the concert show.